The Andrews Architects Inc.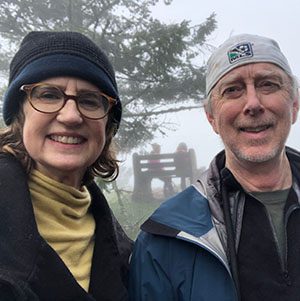 The Andrews Architects Inc. was founded by Greg and Wendy Andrews in 2011. Drawing on their years of experience in larger firms, they are able to offer a unique blend of skills to assist in your architectural project.
Greg honed his talents in design and "out-of-the-box" thinking during his time working on institutional and residential projects, including several custom country homes. Greg's unique design and sketching skills have enhanced many projects from neighbourhood planning, innovative schools, daycares and assisted living facilities, design of the first 6-storey wood-frame building in BC, and creation of non-traditional, yet very spiritual interiors for places of worship. Registered as an architect in 1992, Greg worked as an associate architect at DGBK Architects in Vancouver and with Patrick Cotter Architects in Richmond.
Wendy's initial focus on institutional and commercial projects (including daycares, commercial interiors, tenant improvements and tilt-up office park structures) in the next ten years evolved her expertise in the design and delivery of smaller city and suburban homes. Registered as an architect in 1995, Wendy also became very skilled in providing design consultations for single-family homeowners in and around Metro Vancouver and in providing interior design services.
Over the last ten years Greg and Wendy have nurtured clients while providing architectural services for residential, institutional and commercial projects from their Richmond office. They have now relocated to Salt Spring Island and look forward to continuing to craft unqiue solutions for discerning clients.