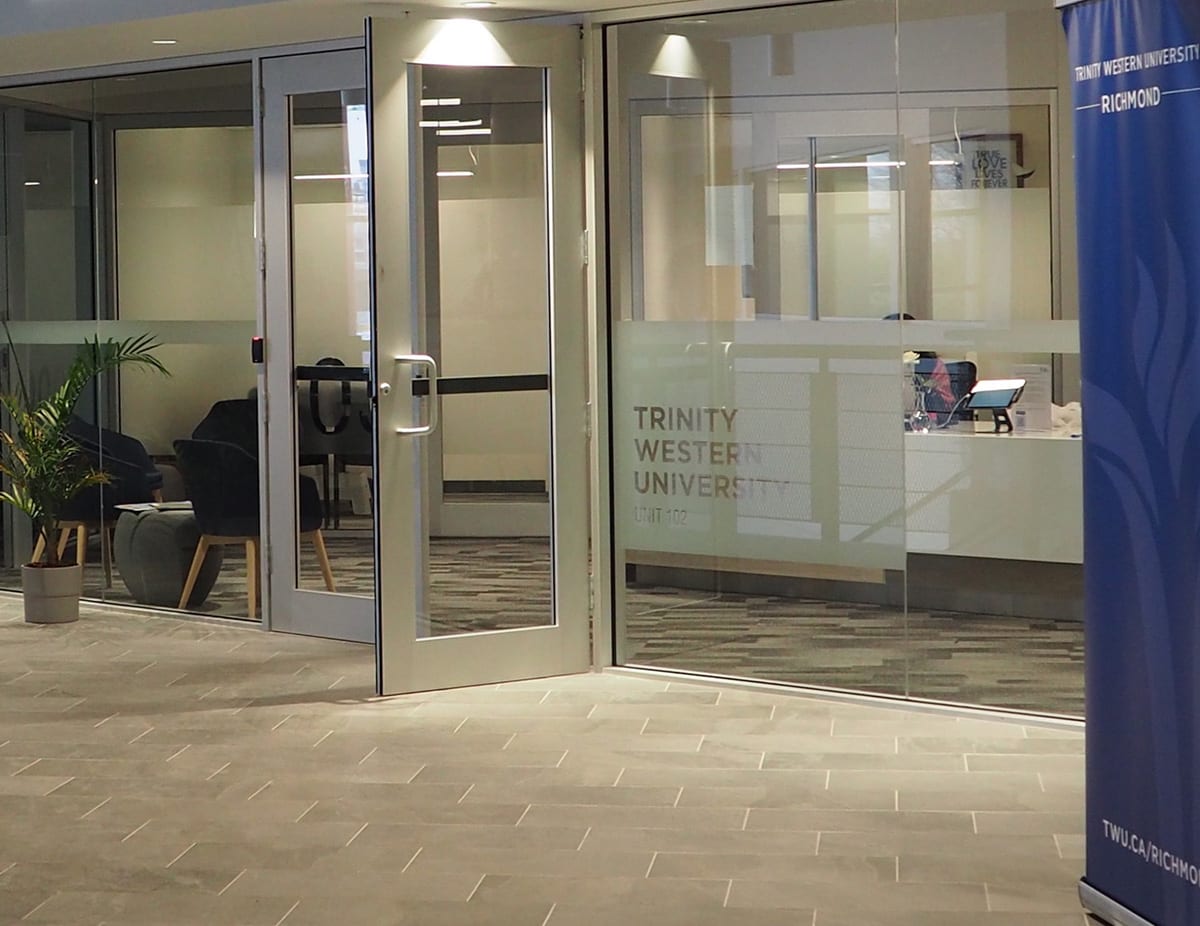 "What an incredible team effort. Thank you, thank you, THANK YOU!!"
Director | TWU Richmond
New Branch Location for Trinity Western University & Vancouver Premier College
The two institutions joined together in renovating the 48,000 square foot former Future Shop location in Lansdowne Mall. Given that both facilities have had increasing enrollments and that the mall is scheduled for redevelopment in several years, the team worked with a tight project budget and timeline. From schematic design to occupancy, the project was completed in seven months. The result was a simple, comfortable, functional and bright space for the engagement of developing minds.
Scope of Work: Full Architectural and Interior Design Services
Client: Trinity Western University (with Vancouver Premier College)
Project Manager: Joe Cosgrove
Contractor: Dawn Installations Ltd.
Structural: Reid Jones Christoffersen Ltd.
Mechanical: Rocky Point Engineering Ltd.
Electrical: Nemetz (S/A) & Associates Ltd.
Photo Credits: Ali Hassam & The Andrews Architects Inc.